Root Canal Specialists in Flint, Michigan
---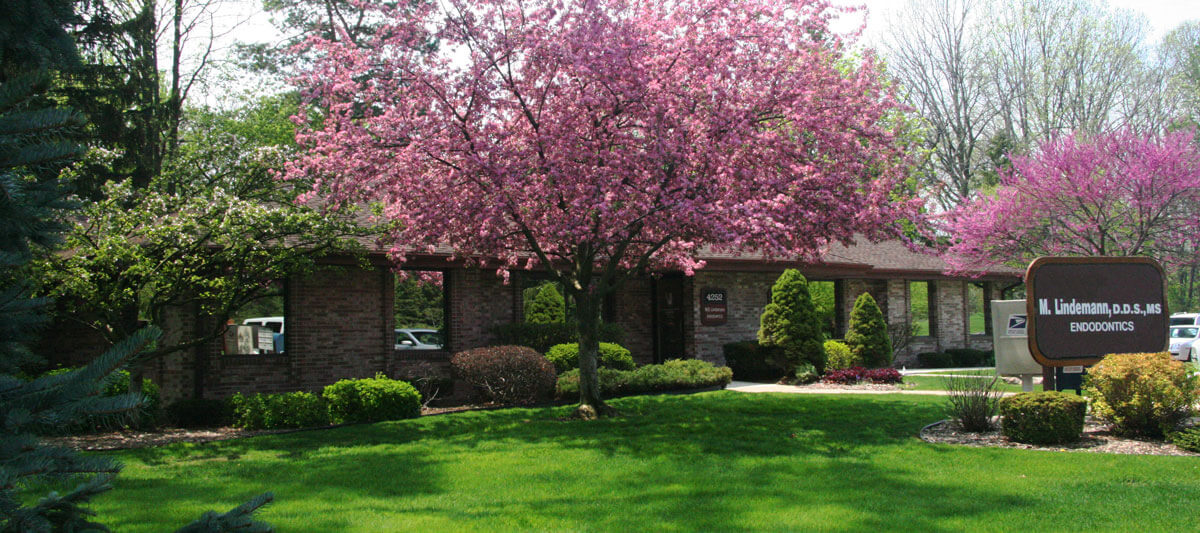 ---
Lindeman Root Canal Specialists are proud to provide top quality endodontic treatment to patients in Flint, Michigan and the surrounding area.
Our endodontic services include: root canal therapy, endodontic (apical) surgery, endodontic retreatment, pulpotomy and treatment of cracked teeth and dental trauma.
Call us today to schedule your appointment!
---
Lindemann Root Canal Specialists - Flint
ADDRESS
HOURS
Monday - Thursday | 7:30am - 4:30pm
Friday | Closed
Saturday | Closed
Sunday | Closed

---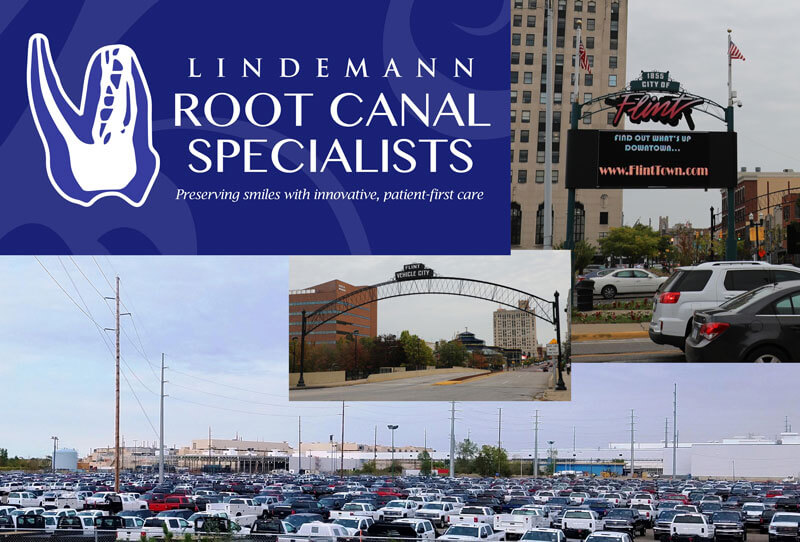 ---
About Lindemann Root Canal Specialists
---
40 + Years of Endodontic Experience in Flint, Michigan
---
Lindemann Root Canal Specialists provide a wide range of endodontic services in Flint, Michigan and the surrounding area. Our endodontist is highly trained and skilled in root canals, endodontic surgery, pulpectomies, and other dental services pertaining to the roots of the teeth.
Most general dental practices provide root canal services, but Lindemann Root Canal Specialists has training and expertise in this and other endodontic procedures. Our extensive experience in this field allows us to provide the highest quality care.
---
Frequently Asked Questions About Endodontics
---
Why do I need an endodontist?
---
Most dentists have the necessary training and experience to perform root canals and possibly some other endodontic procedures, but may not have the same level of expertise as an endodontist. An endodontist has completed the educational requirements to practice general dentistry as well as additional education and training to practice endodontics as a specialization. They are likely more prepared to handle complex endodontic procedures than a general dentist.
---
Is a root canal painful?
---
Somehow the term root canal became synonymous with pain and suffering. However, this is completely untrue. A root canal can be performed with local anesthesia and is no more uncomfortable than a routine cavity filling. It is much less invasive than having a tooth extracted, and a root canal can most likely save your tooth.
---
How long does a root canal take?
---
On average a root canal may take about an hour. A simple root canal procedure could be as short as 30 minutes and a complex root canal procedure could take as long as 90 minutes. You can expect your procedure to fall somewhere within that range.
---
Does dental insurance cover endodontics?
---
It depends on your individual insurance plan. Some plans cover root canals and other endodontic procedures, at least in part. Contact your dental insurance provider to ask what your plan covers. CareCredit is an option for financing the cost of procedures not covered by your insurance or the out of pocket expense left over after insurance.
Lindemann Root Canal Specialists is here to help you with your endodontic needs. Call 810-732-7900 or request an appointment. We look forward to providing you with excellent endodontic services.
---
Request an Appointment