Meetings
---
A) AAE Annual Session: www.aae.org

---

---
The AAE annual sessions are meant to expose us to a variety of clinical and research driven information that is the latest to date. Our goal is to always bring back several new ideas to incorporate into our endodontic services to make patient care and experiences the best possible. 
1) April 1-4, 2020 – Nashville, TN
2) April 21-24, 2021 – Atlanta, GA
3) April 27-30, 2022 – Phoenix, AZ
4) May 3-6, 2023 – Chicago, IL
---
B) Insight Track: www.aae.org
---
1) November 14-16, 2019 – Austin, TX – New Technologies in Endodontics

This intensive fall program will allows us to share experiences and perspectives with our peers and get a sense of how technology is driving our specialty. Change can be difficult—especially when it comes with a significant price tag. Insight Track has been carefully orchestrated to help us become more comfortable with change.  Hopefully then we will be able to decide better if certain technologies are worth the investment to incorporate into our practice.
2) January 24-26, 2019 – Lake Tahoe, CA – Cone Beam Computed Tomography

---
We heard from engaging speakers on all aspects of CBCT (3D x-rays), from acquisition to diagnostics and outcomes through the billing process. We brought back a better outstanding of how to incorporate patient CBCT information into more efficient patient treatment.
---
C) Michigan Association of Endodontists (MAE): www.michiganendodontists.com
---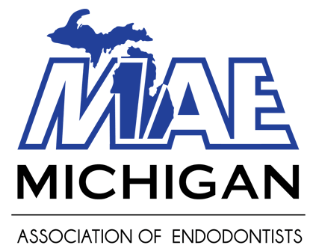 ---
1) October 2019 – Detroit, MI – AAE President-elect meeting and dinner
This annual meeting welcomes the AAE president-elect to our State where he/she provides us an update on the "Status of the AAE." We learn about political changes in the national association and what they are currently advocating on behalf of all endodontists. 
2) March 2020 – Ann Arbor, MI – Spring weekend conference
This year's spring focus will be on endodontic microsurgery. The endodontic microsurgical team from the University of Pittsburgh will lecture on a wide variety of surgical aspects  ranging from patient positioning to less invasive flap reflection techniques. We hope to incorporate several more techniques to further enhance our surgical success.
---
D) Dentsply

---

---
1) October 3-5, 2019 – Las Vegas, LV  – Dentsply World – www.dentsplysironaworld.com
---

---
This is an invitation-only endodontist meeting that focuses on the advancements of endodontics where participants not only are able to hear from some of the best in our field, but are also able to discuss current and future trends in endodontics with peers. These ideas will hopefully spawn new technology that will continually improve endodontic care to the public.